I'm just as surprised as you are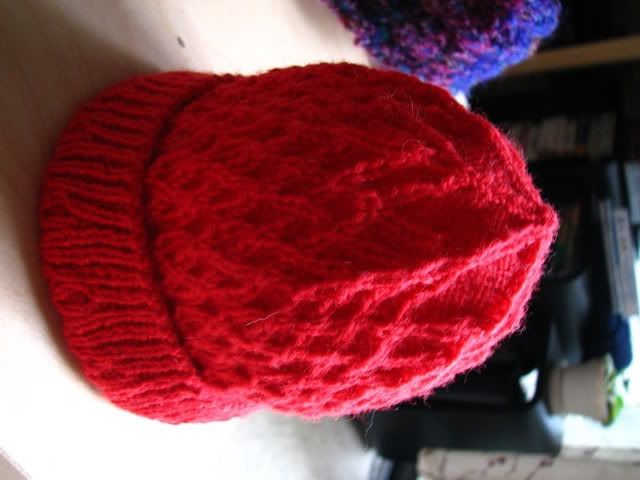 I only had a few rows left, so with Christmas gifts gifted I forced (forced!) myself to pick the beebee hat back up. Okay, maybe I started a new project first, but that didn't count! Didn't take much to finish, though I lost a stitch somewhere near the top and -- I dunno. It was weird, but it worked.
And I started my planned basic EZ raglan bottom-up sweater with Dale Sisik and got almost all of the hem done, and...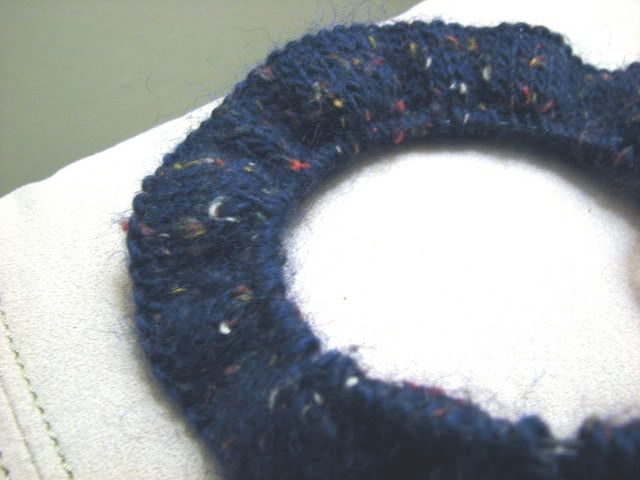 Decided I don't much like the yarn. It's lovely stuff: single ply wool with flecks of color, but it's just not me. Sooooo... I think I'm going to sell it and buy more-me yarn. Sisik yarn anyone? In navy blue with primary-color flecks?
Now that the sisik sweater has been discarded, what to do next? A basic EZ raglan bottom-up sweater in keener yarn? Or finally tackle the Rebecca Wrap With Sleeves?
I wonder, I wonder.
I'd like to make something out of
Sundara's semi-solid yarn
, but, eeee, it's expensive.
Also, I got sock yarn! (Cobalt still scares me. I'll get to that later). It's luscious. I bought it at
Tangled Web
(one of my LYSs in Philadelphia, the other being
The Knit With
, which may or may not sell up the yarn price by 50% (Bearfoot sock yarn at $40/skein? That seems really, really... not right)).
Mmm, Claudia handpaint...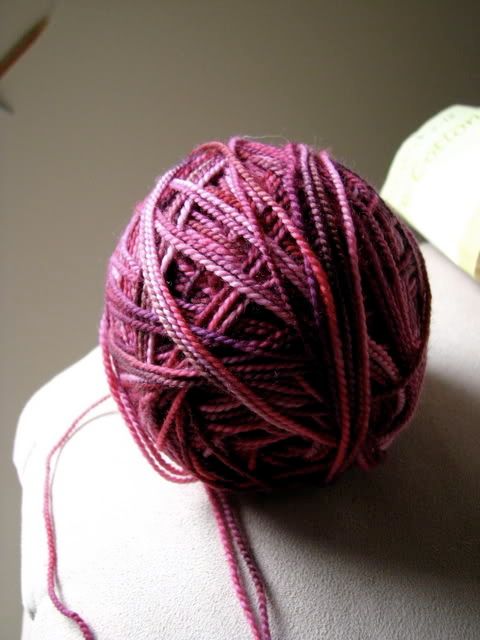 Anklet socks. I was hoping for a nice eyelet pattern, but I couldn't find anything I liked. Straight stockinette it is, then.