The scarf of bad timing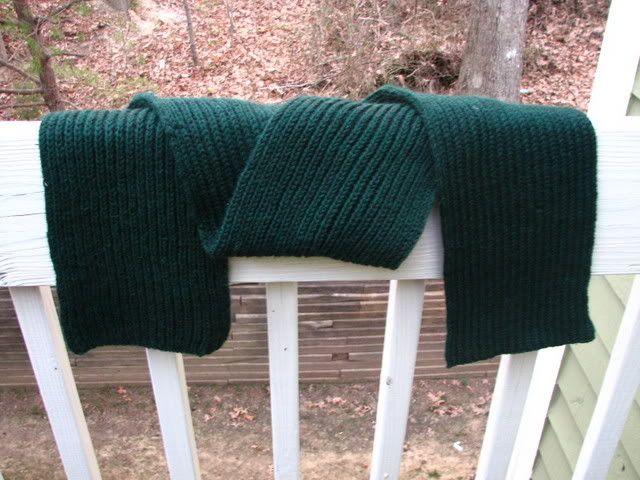 2.5 skeins of Cascade 220
lambswool
Peruvian highland merino wool, The Heathers. In green, as you might could tell.
Fisherman's rib over 40 stitches. About 5.5' long. Started in the Boston airport and finished 8 days later. Learned that picking up stitches in fisherman's rib is kind of tricky. Blocked it by hanging it in the bathroom, tying another scarf to the end and tying a spray bottle to the end of that to weigh it down some-but-not-too-much.
Knit for one of my nearest and dearest.