Stealthy
I've been single-mindedly knitting myself into a fury, but I have to be careful: the recipient might be watching. Here's a sneaky-style taste: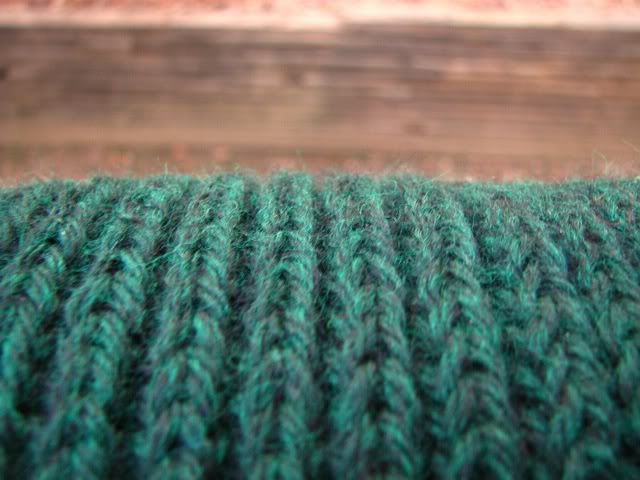 Slightly heathered emerald green lambswool by Cascade Yarns. Mmm. Soft but not too soft. Man-style.
Will be shipping it off soon (as soon as I get around to taking some pictures of it), and then -- full update.
In the meantime, someone needs to buy me all of
this
yarn. Especially in the Veilchen colorway. And Poison Nr. 5. Mmmmmm.