It's over!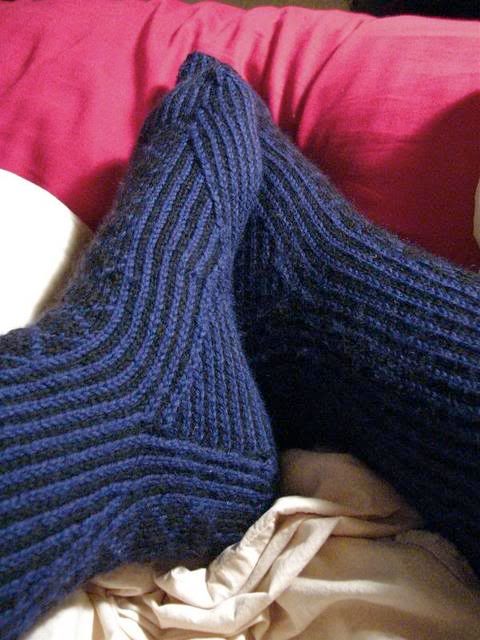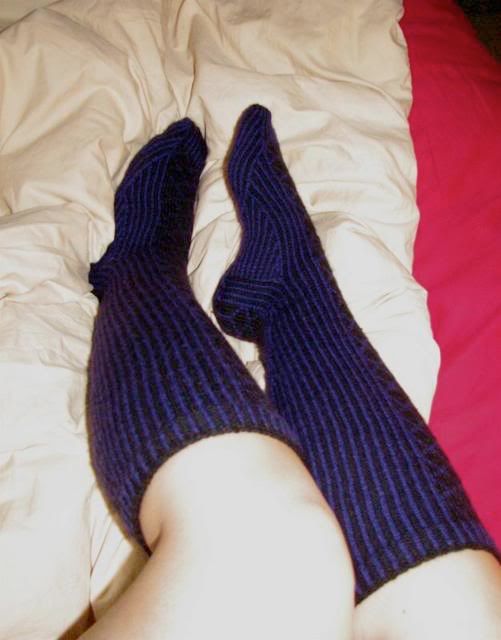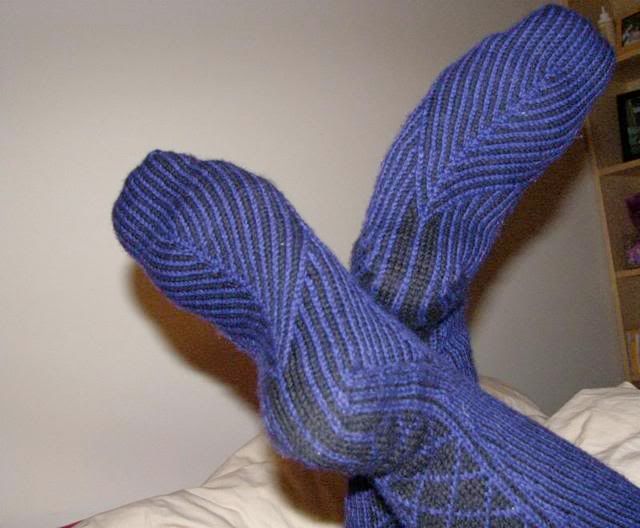 Start date: Let's not discuss that.
Finish date: Apr 17!
Pattern: Arch Shaped Socks from VK Fall 2006
Yarn: Laines du nord 100% merino, 3 skeins each black and purple, size 2 bamboo needles.
Modifications: Oh, ha. Damn near everything. I cast on 82 (pattern called for 80), increased 8 rows to accomadate my shapely calves, and followed my generic top-down sock pattern after that. Adjusted the toes so they weren't
quite
as square (I had to reknit them a number of times so as to not cut the circulation to my toes off, which was more my problem than the pattern's). Oh, and modified the front diamond pattern because I'd messed it up the first time and then decided it was a design element.
I think they'd've done better calling it a "guideline" rather than a "pattern."
They're damn pretty, though. And DONE! HA HA! THE CURSE IS LIFTED!
...well, this particular curse, anyway. I think that gauge one is going to stick around for a while.