Progress? Yes!
I finished the top of the second of mom's mittens and started work on the first thumb. Three times.
#44. To save on lots of grief (and ripping), remember that using a pattern makes a project go much faster! It's worth the money. Seriously.
Shedir 2.0 is finished! And... oh. It's a little short. AGAIN. It leaves earlobes out in the cold! I did 3 base increases instead of 5 because I measured it and darnit it seemed like it was going to work! I have a few options:
1. Rip back the crown, do another repeat of the lower cables, re-do the crown (ack!).
2. Carefully undo the cast-on edge and do some more ribbing (wouldn't look stellar).
I guess I'll go with option 2, though, as always, not optimal. It's far more exciting than ripping back the crown, though, because doing cables with splitty worsted yarn on size 1 needles? Ow ow OW ow ow. My wrists. Ow. I am actually astounded that my needles aren't permanently bent out of shape.
Pictures? No. But soon!
In the meantime, look! Loch Ness!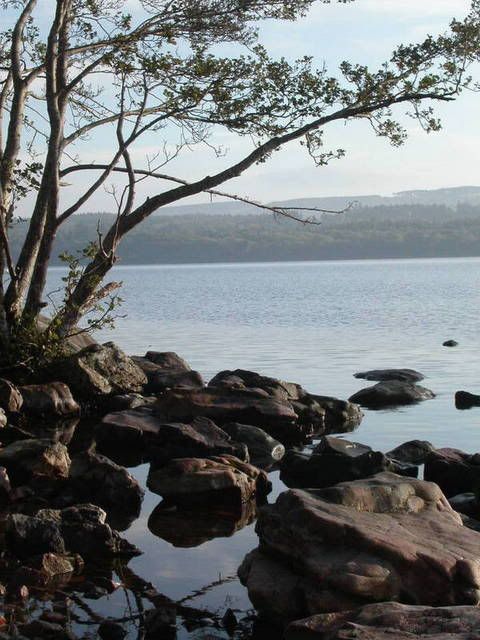 Aw. I miss Scotland.