Sometimes,
slow as I am,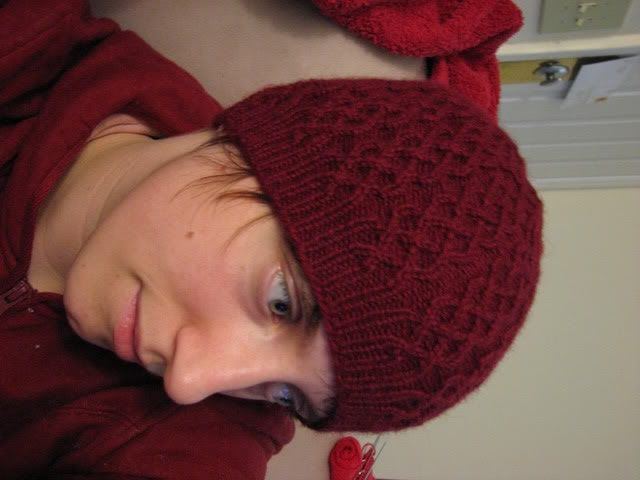 things get finished.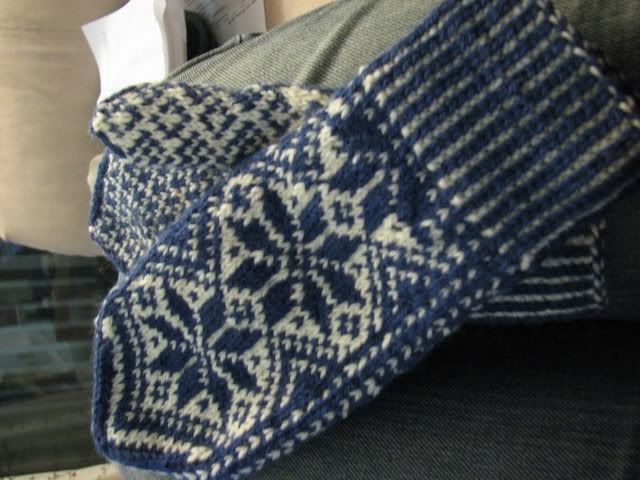 And it's good.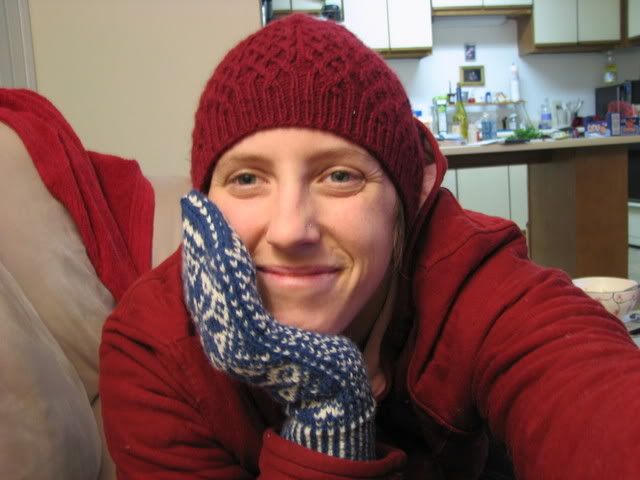 (Next question is: do I want to add a lining to the hat? (Dad's sensitive to itchy wool, and Andean Silk is full of pokey guard hairs). I have some Knitpicks baby alpaca laceweight, but it's blue, which is iffy with the red hat... hm...)
Now I have 1-4 weeks to finish the baby hat.
And then? The knitting world is MINE again!