Full of knit
I finished the socks! They lost a lot of their sheen when I washed them, though. Picot edging, sock was over my usual 80 sts, slip stitch heel.
Claudia Handpaint in Just Plum. 100% Merino. Size 1 needles (I think...).
Neck warmer that needs buttons (inspired, of course, by
Brooklyn Tweed
).
One skein Blue Sky Alpaca Bulky in polar, size 13 needles, though I probably could've gone up a size or two.
Potential Handkerchief: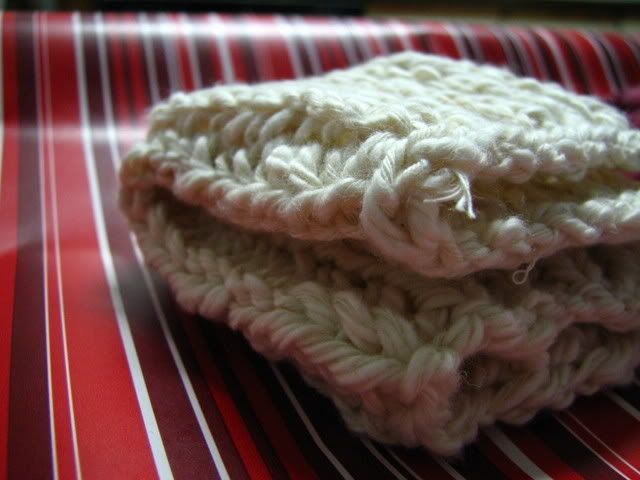 Less than half a skein of KFI Patagonia Nature Cotton, fisherman's rib, size 5 needles.
AND! The socks!
Delicious... The purple is actually a bit deeper than that, but whatever whatever.
If I keep this up I'm going to have to renounce my title of "slowest knitter."