Cat! Hat!
This
pattern
is addictive. And finished!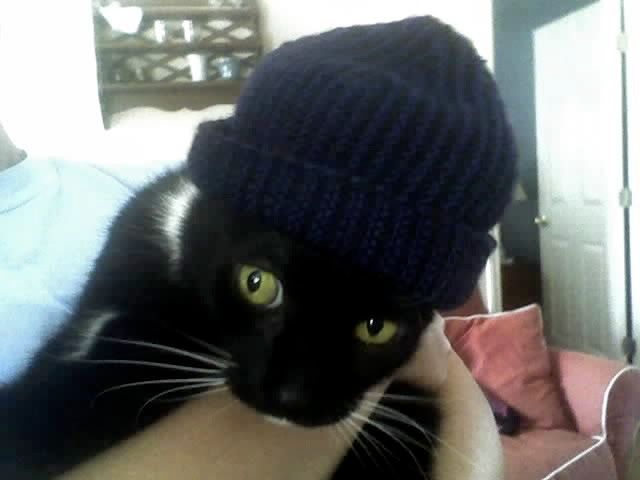 If I had thumbs I would cut you
(Sorry about the crap-tacular picture -- I took it with my phone).
Final successful cast on: ...?
Finished weaving in the ends: May 11.
The originator: Tychus from Knitty.
The string: Laines Du Nord Guinco (remaindered from the damn socks) in purple and black.
The sticks: Size 2 addi turbos.
Pattern shmattern: Cast on 45 with a provisional cast-on, did an extra row in the middle. Single-stranded the yarn.
The model: Blogless Andrea's kitteh, Phoenix. We call him Finny-finny.