Recent developments
Before: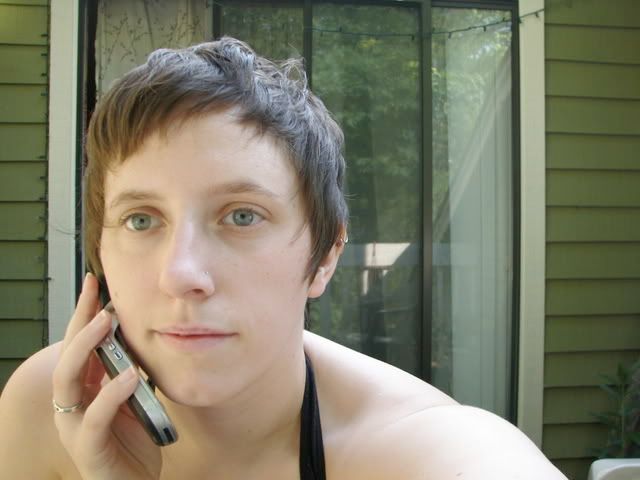 During (OMG I GOTS THE CRAZY EYES):
After: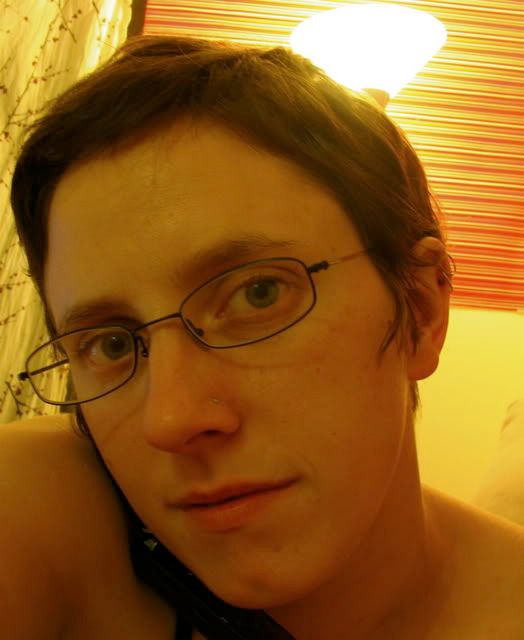 Yeah. I wear glasses now. Sometimes. My prescription is so weak as to be near non-existant, but mild astigmatism + sitting in front of a screen 27 hours a day + vision benefits = glasses.
Buying them was quite the exercise in personal exploration. Do I go for the bolder, geek-chic glasses, or the subtler, sly frames?
In the meantime, giant, super-fashionable sunglasses look unnervingly good on me.