Foom!
I have this yarn. I don't remember what kind it is. Name, manufacturer, content -- nada. I got it in Scotland, I know. Or... I guess? Isn't this a fun game? ANYhoo, SteveAndDeb are pregnant, and I'm feelin' all knitty! (Oh, my ovaries, how they want the babies! No, ovaries!)
All I know is that I made a sock out of it a while ago. Of course, it's the pair of socks that I knit with two different yarns (yes I did), and I'm not sure which sock was which yarn, and so I don't know how it'll act with wear. (It might be the slightly felted one, or the one that's not at all).
And what do you do with a free evening and an unidentified yarn?
Burn test! Care to join me?
I got a cookie sheet to burn it on, a lighter, water for dousing, and a pair of pliers to hold the yarn during the burning. Ready?
The set up (I forgot to set the auto timer and just ended up taking a picture of my arm):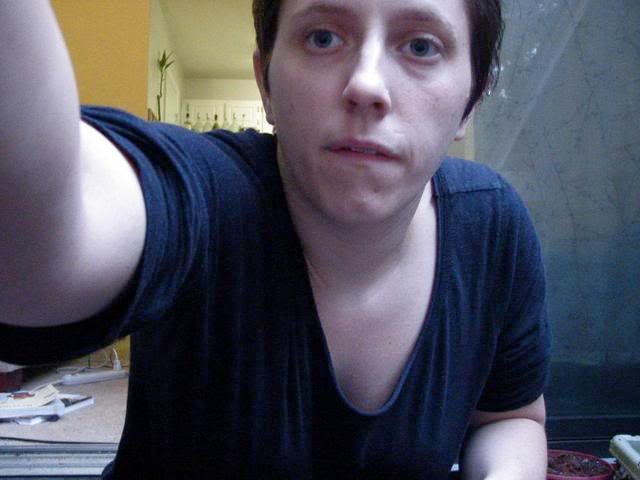 Lighting it up: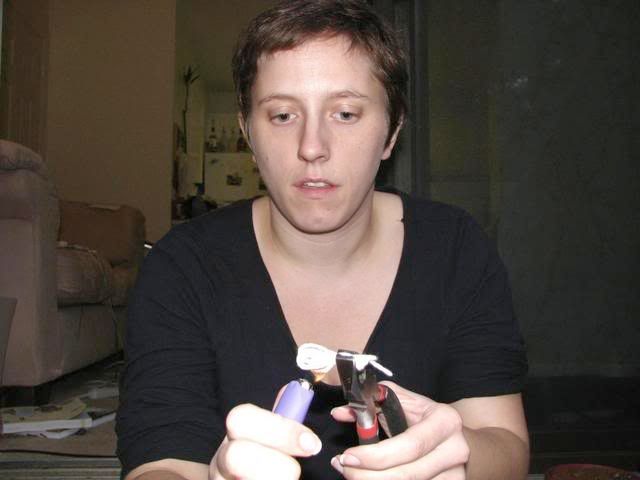 Oh hey! There was a flash! And the camera fell over!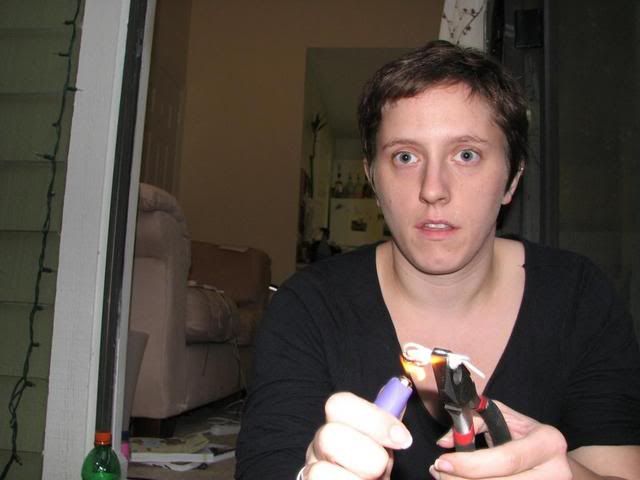 Taking the flame away (if it's all wool it should stop burning):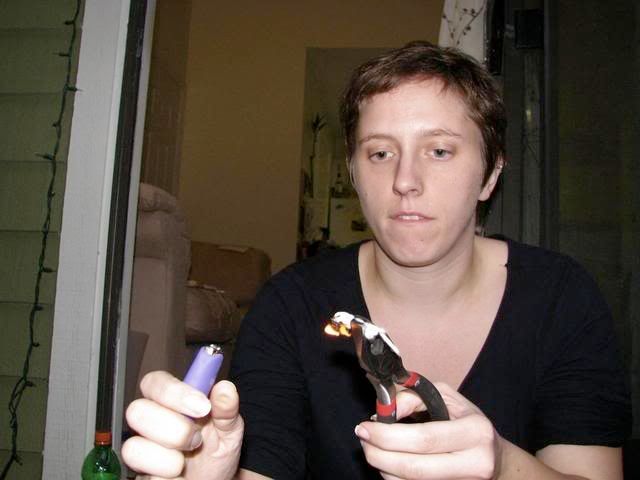 Mm, still going:
...and smelling kind of funny: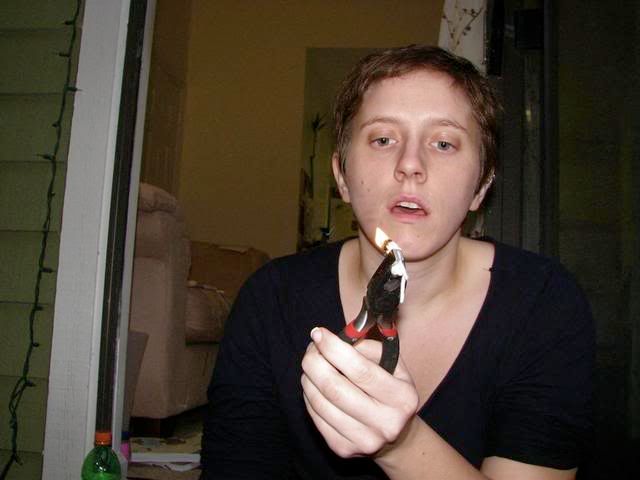 Aaaand time to blow it out: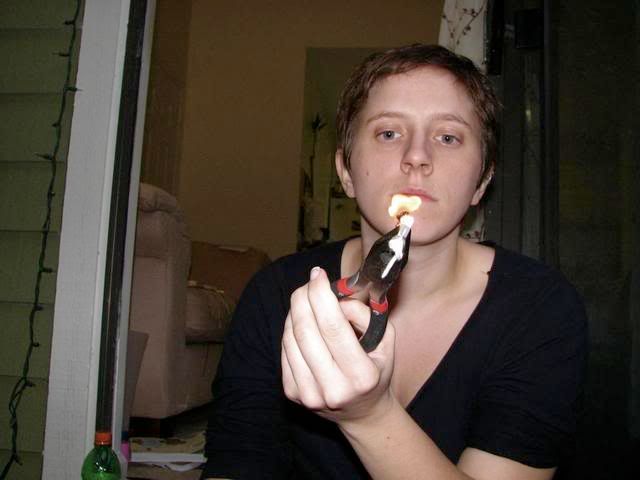 Foof!: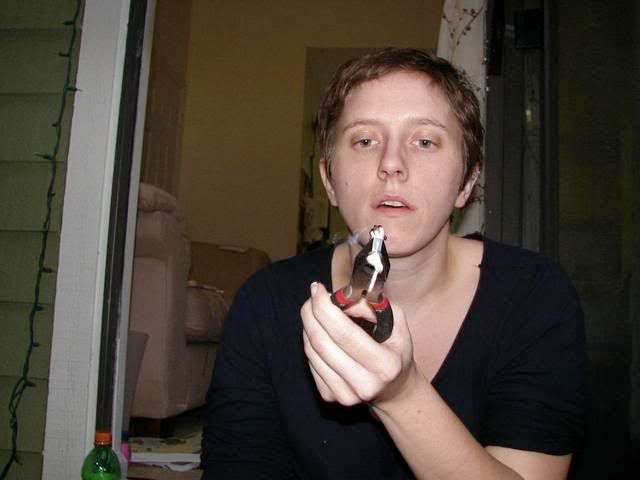 And the final result?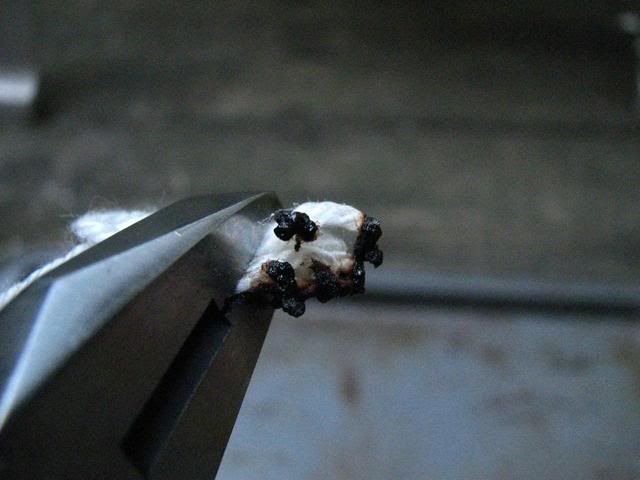 The melty ends suggest some synthetic content, but it was slow enough burning that I'm guessing it's not much. And it smelled funny. A potentially non-natural kind of funny, but...? I dunno. Either way, the only thing I really need to know is if it's machine washable, and I'll test that at some point.
So why the burn test? Because it was fun.
ETA: It might be Rowan 4-ply soft, which would make it 100% superwash merino. Entirely plausible except that the fire doesn't go out when the flame is taken away. Have I been lied to??