Some kind of title
So that news I had is on hold for a while. Which... erg.
I was browsing youtube for fast knitting techniques, because... right? Where else would you look? Also because that is how I roll, which is, I've decided, about the kicken-est phrase ever. I tried the
Portugese knitting video
, and y'all, I think I'm addicted. The yarn goes
around your neck
. I mean... knitting is amazing.
Anyway! What's funner than watching a stockinette tube grow? NOTHING!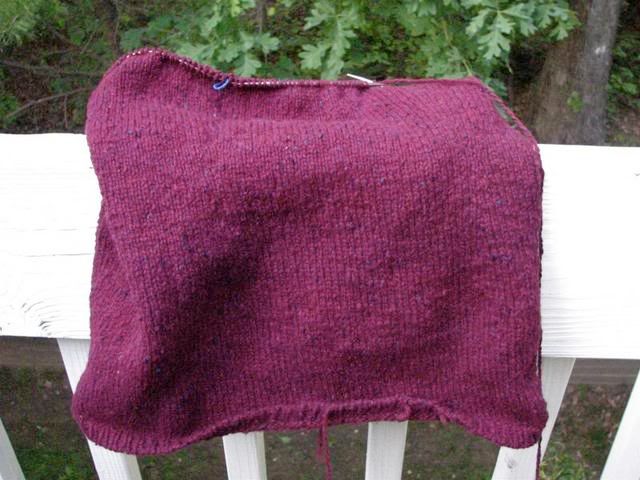 I still can't get the color right. Dang.
The edge keeps rolling. It will be blocked out. I have Decided it. It will block flat. Yes it will. I am not in denial at
all
.
And here's a behbeh hat for the future. Not for me. No bebehs for me, thx*. Knitty's
tychus
with a provisional cast-on and 45 stitches in yarn remaindered from the damned arch-shaped socks. I
really
hope I have enough left.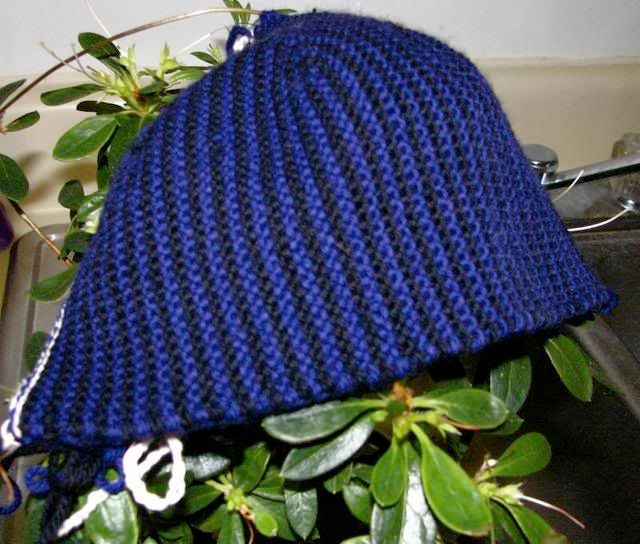 Back to the sweater!
*Though the weekend-before-last I got to hold a 7-month old who was all keen on chewing on my fingers, and OH GOD, my ovaries... they ached...