Hee!
A few days ago I checked on the mail status of the gifted "halloween" socks. After an hour or so of "What do you
mean
the package is being returned? What happened??" My sister-in-law heard back from the recipient who said:
Anyways, I did received a super, yummy, delicious pair of socks in the mail from ya today! Maybe the post office screwed up and didn't update correctly??? So thank you soooooooo much!!! Did you make these??? WOW!!!! They fit perfectly and you can see them on my tootsies in the swap thread!!! Feel great on my feet....I had to go to my podiatrist this morning and had another rather painful shot in my foot for a bunion/neuroma and it was great to have these to slip into when I came home!!!!!! I think they are about the prettiest pair of socks I've seen in a long time and with great autumn colors, too!!!!! Fabulous stalking!!!!

Thank YOU!!!!!
Boy did
I
turn red! I could've heated the office with my cheeks.
Her picture (probably the best representation of the color yet):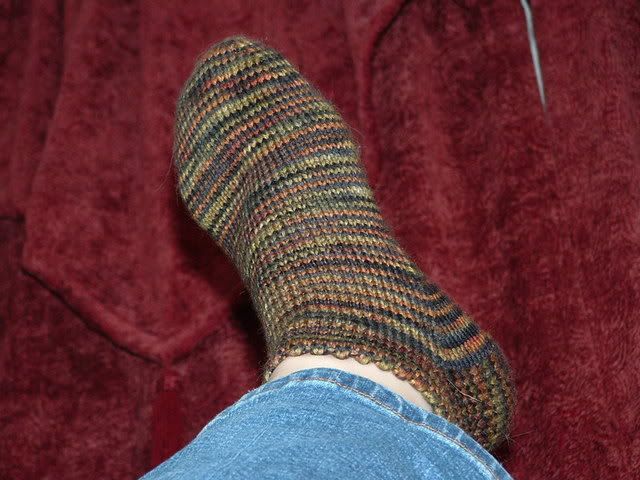 #33. Knitting
rules
.