Stores and the act of lightening one's wallet
Y'all, the
Yarn Tree
(yarn shop in NY) is really disappointing me. I ordered some yarn and roving, and put in an order for some Schaefer Anne yarn. They said they'd send it out when it arrived. That was back in August. It's now October, and I am Schaefer-yarn-free (they haven't charged me for it yet). I've written them twice and haven't heard back. That = all kinds of no good. Alas. I guess I'll call them tonight. Man.
In good news! I bought some sock yarn (since I can't be bothered to wait around for the Yarn Tree anymore)! Guys. It = unreasonably pretty.
Will post a pic soon.
Seriously, though, you will die with the pretty. And it arrived wicked fast! But is way small. Possibly too small for my size 1 dpns. Oh dear.
Look!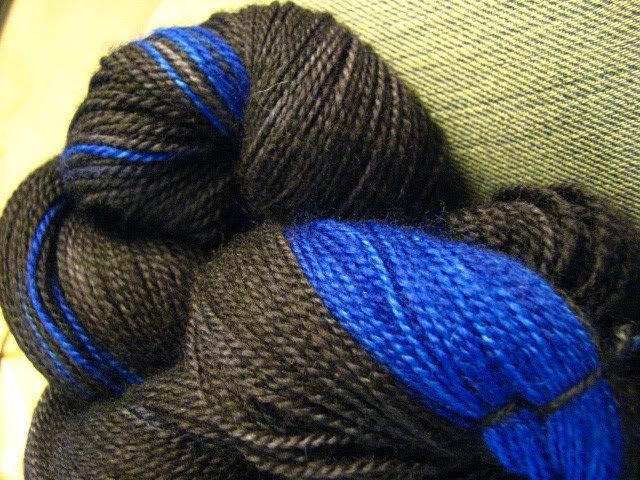 Cobalt from
Savvy Minx
! I'm in love.
Also, I've recently become directed to
Little Knits
where, hello, deep discounts! Oh my god!
You know, I've never been fond of tweed. Like, ever. And then I saw
Brooklyn Tweed
's
Seamless hybrid
, and y'all, I felt a Deep and Wild Lust rising from the Fibre-ous Core of my body.
And so 12 skeins of (discontinued?!?!) Dale of Norway Sisik in navy blue is winging its way towards me. Right now. Mmm, sweater materials...
BUT -- can I figure out waist shaping? And arm decreases? Only time will tell.